Speech Therapist PRN
Medical City Denton - Denton, Texas
Job Code: 06251-94703
PRN/Per Diem
PRN
Speech Therapist
PRN (As Needed) - Weekend Rotations and Vacation Coverage
Position Summary:
It is the responsibility of each employee to maximize the resources of the hospital. As a member of the Medical City Denton team, the employee makes a significant contribution to the public's perception of the hospital. The employee performs all services as they may relate to patient care/treatment with consideration for the age/condition of the patient. The employee performs additional task/activities as assigned.
Education:
Masters Degree
Licensure/certification/registration:
Texas SLP license
ASHA Certificate of Clinical Competence (CCC-SLP)
Vital Stim Certification
BLS
Experience:
Experience in post acute and acute care services and with communicative and/or swallowing disorders and associated assessment and treatment
MENTAL AND EMOTIONAL REQUIREMENTS
Manage stress appropriately
Make decisions under pressure
Manage anger/fear/hostility/violence of others
Handle multiple priorities
Work alone
Work in areas that are confined and/or crowded
HAZARDS
Exposure to toxic/caustic/chemicals/detergents
Exposure to extreme conditions, hot/cold
Exposure to dust/fumes/helicopter
Exposure to moving mechanical parts
Exposure to x-ray/electromagnetic energy
Exposure to high pitched noises
Gaseous risk exposure
Exposure to communicable diseases
Exposure to potential electric shock
Category System For Potential Contact With Blood, Body Fluids or Tissues: Category I, II or III
Category I = High risk: Job or activity can reasonably anticipate that regular contact with blood, body fluids or tissues is likely.
WORKING CONDITIONS
INSIDE
Spends approximately 75% or more of time inside. Inside work has good ventilation, comfortable temperature
WORK POSITIONS:
MEDIUM WORK - Lifting 50-lbs. maximum with frequent lifting and/or carrying of objects weighting up to 25 lbs.
OTHER - Ability to lift, push and pull with assistance (mechanical or co-worker), the weight of the average patient specific to the department
Last Edited: 09/12/2017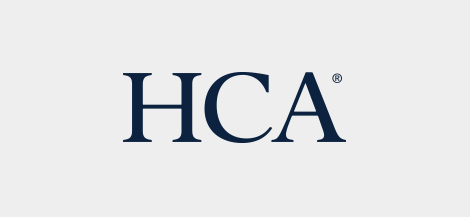 HCA is committed to the care and improvement of human life and strives to deliver high quality, cost effective healthcare in the communities we serve.
Learn more about HCA